Settings
In the settings of VOOKI REST API application scanner we have two places for customization:
Options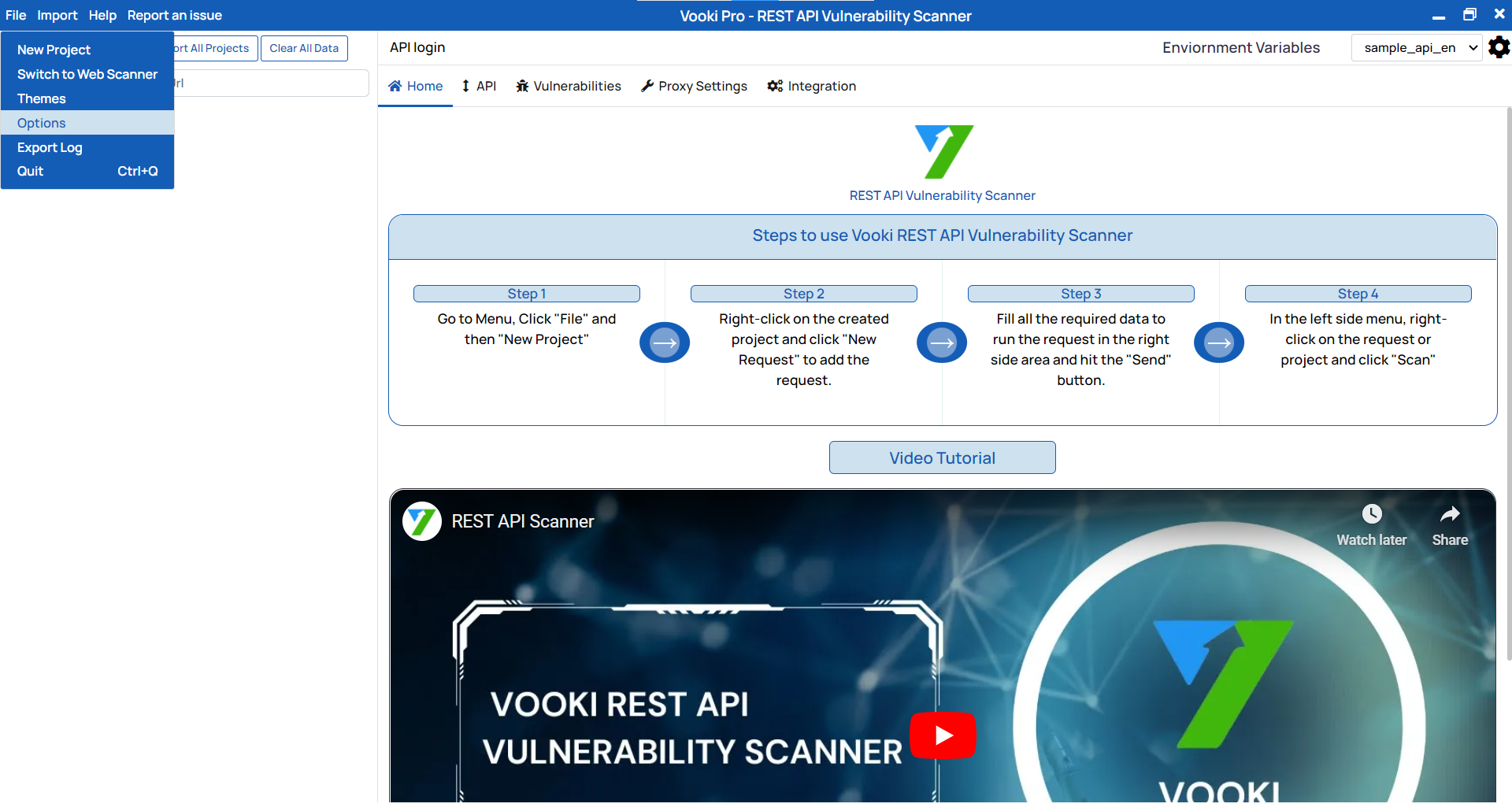 There are two settings in Options, which are as follows: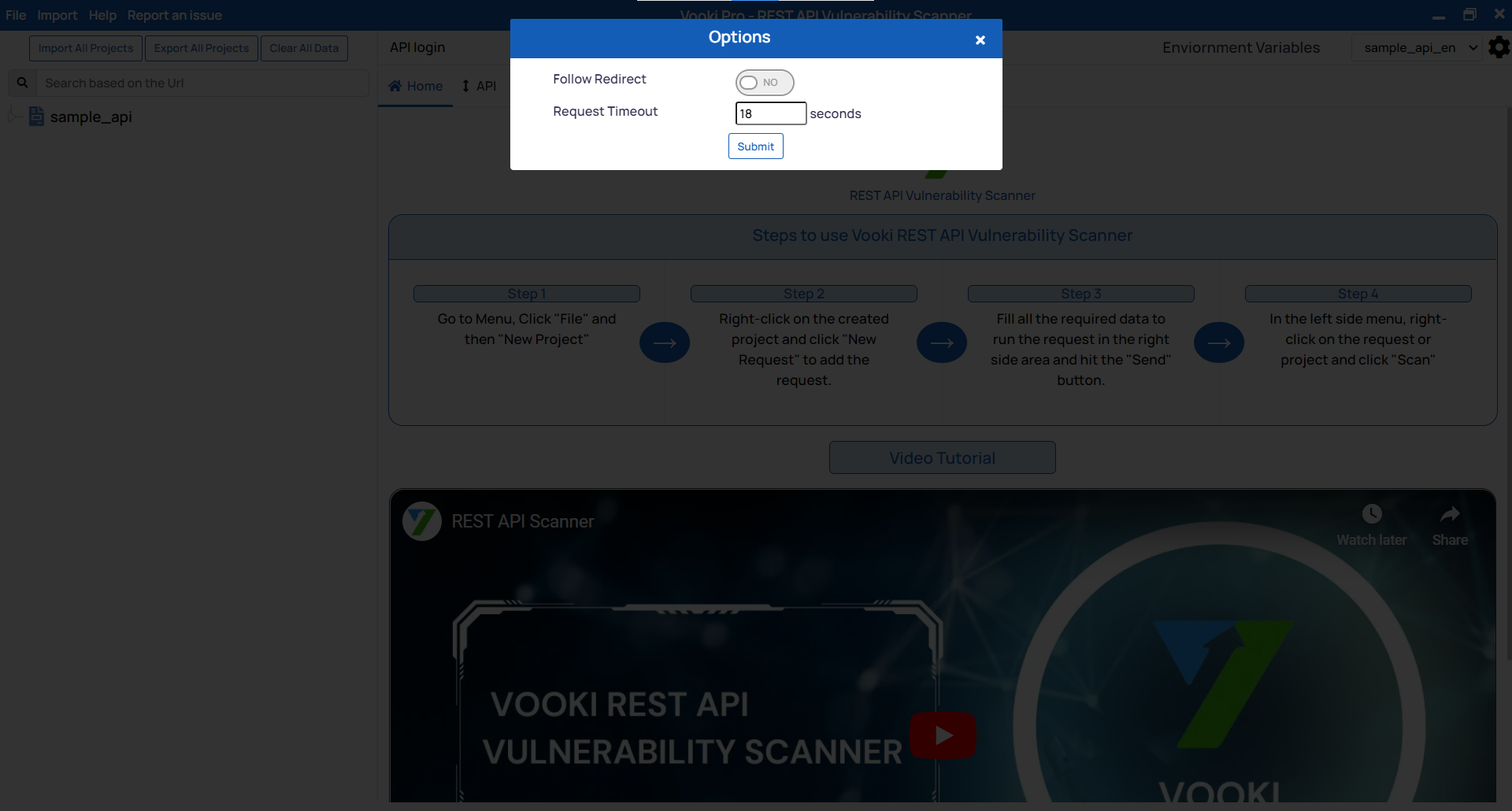 Follow Redirect - If this option is turned ON, then it will follow the redirect else not.
Request Timeout - In this option we mention the timeout (in seconds) of the request made.
Themes
In Vooki REST API Scanner we have 2 themes which are as follows:
To apply theme select the themes, option from the main menu and select the desired theme and click on apply.